SPECIALTY: Interventional Cardiology
EDUCATION
Undergraduate: Swarthmore College
Medical School & Residency & Fellowship: University of Rochester School of Medicine & Dentistry
Additional Fellowship: University of Washington Medical Center
YEARS PRACTICING: 5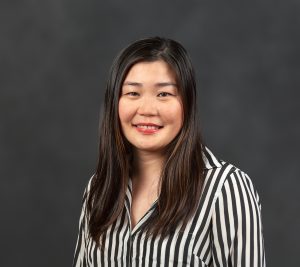 Jaekyoung "Jae" Hong grew up NJ and completed her undergraduate degree in Biochemistry at Swarthmore College. After receiving her medical degree from the University of Rochester School of Medicine and Dentistry, she continued at U of Rochester for Internal Medicine residency and Heart Failure and Transplant Fellowship. She pursued further training at the University of Washington Medical Center where she completed her general cardiology and interventional cardiology fellowships.
She is board certified in Internal medicine, Vascular Ultrasound Interpretation, Cardiovascular Medicine and Interventional Cardiology. She is a Fellow of the American College of Cardiology and the Society of Coronary Angiography and Intervention. She has special interests in echocardiography, structural heart disease (transcatheter valvular therapies, left atrial appendage closure, etc) and complex coronary interventions.
Dr. Hong understands that excellent cardiac care includes patient education and communication. She strives to provide patient-centered care with the ultimate goal for patients to achieve a healthy lifestyle.
Outside of the hospital, Dr. Hong has multiple interests. She is a co-founder/prior board member of AWAKE (Alliance of Women Achieving Knowledge and Excellence), a non-profit organization for career advancement of professional women. She enjoys spending time with her fiancé and they enjoy hiking, running, gardening and DIY projects. She also enjoys spending time with their tuxedo cat, The Creature and is working on a website to make him an internet star.