EDUCATION
Bachelor of Science in Psychology: Southern Oregon University
Bachelor of Science in Nursing: Oregon Health and Science University
Masters in Nursing Education: Oregon Health and Science University
Doctorate of Nursing Practice-Family Nurse Practitioner: Oregon Health and Science University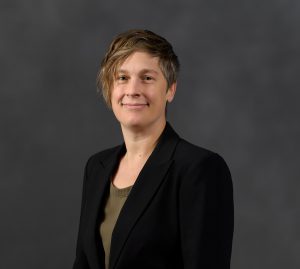 Tiffany Allen is board certified by the American Nurses Credentialing Center as a Family Nurse Practitioner. Tiffany earned her Bachelor of Science in Psychology at Southern Oregon University in Ashland Oregon. After graduation she worked for Oregon Health and Science Universities office of Rural Health in Ashland Oregon as a Senior Research Assistant. She supported over thirty research projects in her nine years there. She earned a Bachelor of Science in Nursing at Oregon Health and Science University in Ashland Oregon. As a registered nurse Tiffany worked at Asante Rogue Regional Medical Center cardiac unit and as a nurse navigator for heart failure patients. In 2017 she earned a Masters in Nursing Education at Oregon Health and Science University and began teaching undergraduate nursing students part-time while continuing to practice nursing at Asante. She teaches in both the clinical and classroom setting, with a focus on chronic disease, population health and pharmacology. She was awarded the 2020 faculty award at OHSU.
In 2023 she earned a Doctorate in Nursing Practice from Oregon Health and Science University. She was honored as both a RENEW and AHEC scholar for her focus and passion for caring for rural adults. Her doctoral project focused on rural healthcare access for advanced heart failure patients. She is thrilled to practice with her mentors and colleagues at Southern Oregon Cardiology.
Tiffany has lived and practiced in the Rogue Valley her entire nursing career. She enjoys all the beauty and splendor of Southern Oregon, especially the trails. She enjoys many outdoor activities with her family including running, rock climbing and paddle boarding. When she isn't outside she can be found in her ceramic studio.