SPECIALTY: Invasive Cardiology
EDUCATION
Undergraduate: Rutgers University
Medical School & PhD: Louisiana State University
Internship & Residency: Louisiana State University
Fellowship & Postdoctoral Fellowship: University of Washington
YEARS PRACTICING: 24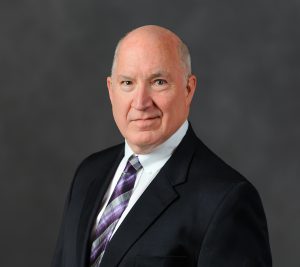 Mark M. Huth, MD, PhD graduated with Honors in Physiology from Rutgers University. He received his medical and doctorate degrees from Louisiana State University. He was nominated for the Chancellors award given to the most outstanding student in the graduating class.
He served his internship and residency at Louisiana State University where he was named intern of the year and outstanding resident by the faculty. He did his fellowship in cardiology as well as a postdoctoral fellowship in Physiology at the University of Washington.
He was asked to serve on the faculty as an Assistant Professor of Medicine at both Louisiana State University and the University of Washington. He is a Fellow of the American College of Cardiology. He served as Chairman of the ACC's Oregon GAP Project. He has both academic and clinical experience in angiography, echocardiography (including stress and transesophageal), and heart failure.
He is married, and enjoys swimming and golf. His two fantastic sons help him remain young and better understand his own parents.