SPECIALTY: Invasive Cardiology
EDUCATION:
Undergraduate:  Walla Walla College
Medical School: Loma Linda University School of Medicine
Residency and Fellowship: Willford Hall U.S. Air Force Medical Center
YEARS PRACTICING: 20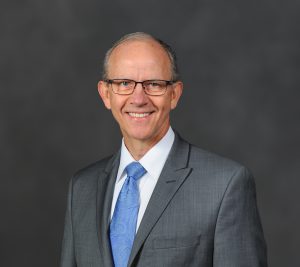 Brad Personius, MD actively researches cardiac issues and has published many scientific articles and made presentations at national scientific forums. He has extensive academic and clinical experience in echocardiography,
transesophageal echocardiography, nuclear cardiology, cardiac pacing, and the management of complex lipid disorders.
Dr. Personius received his undergraduate degree from Walla Walla College in Washington and his medical degree from Loma Linda University School of Medicine. He completed his residency training in internal medicine and completed subsequent training in cardiology at Wilford Hall U.S. Air Force Medical Center in San Antonio, TX. He also served as Assistant Professor of Medicine for the Cardiology division while there.
When it comes to helping patients manage their heart health, Dr. Personius expertly guides them through often complex decisions. He also focuses on the simple everyday choices including a plant-based diet, adequate rest, regular
exercise and plenty of water.
Dr. Personius and his wife of over 35 years have raised three children and are now enjoying the kids' new careers and families.