EDUCACIÓN: 
Bachelor of Science in Nursing: Valparaiso University
Doctorate of Nursing Practice-Family Nurse Practitioner: Augsburg University
AÑOS PRACTICANDO: 3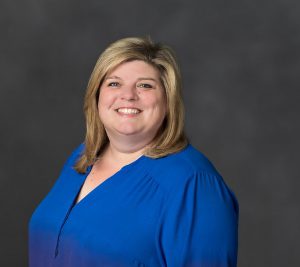 Leslie Tietjen is board certified by the American Academy of Nurse Practitioners as a Family Nurse Practitioner.  Leslie earned her Bachelor of Science in Nursing Degree at Valparaiso University in Valparaiso, Indiana.  After graduation, she worked in Minnesota as a nurse in various inpatient and outpatient settings including orthopedic surgery, kidney-pancreas transplant, cardiology, and cardiac surgery for 11 years.  She attended Augsburg University in Minneapolis, Minnesota and earned her Doctor of Nursing Practice Degree in 2019.  She then worked as a Nurse Practitioner in cardiac surgery and heart-lung transplant for 1 year before moving to Medford, Oregon.
After moving to Southern Oregon, Leslie worked in primary care for 1-1/2 years before joining Southern Oregon Cardiology.  She is thrilled to be living closer to her family on the West Coast and enjoys all of the activities Southern Oregon has to offer.  She is passionate about accompanying patients through their cardiac health journey.  Leslie prioritizes creating a care plan with each patient to meet their individual needs in order to achieve the best cardiac health and is looking forward to working with you.