EDUCATION
Undergraduate: BSN from South Dakota State University
Masters Degree: University of Washington
YEARS PRACTICING
11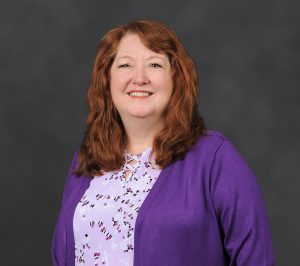 Kim Cantwell-Gab, MN, ACNP, ANP, earned her Bachelor of Science degree in Nursing from South Dakota State University and Masters Degree in Nursing from University of Washington, Seattle, WA Acute Care nurse practitioner program. She is board certified as an acute care nurse practitioner and as an adult nurse practitioner through the American Nurses Credentialing Center (ANCC). Kim is also a Certified Vascular Nurse through the ANCC, and is certified as a Registered Vascular Technologist and Abdominal Sonographer through the American Registry of Diagnostic Sonographers.
Kim has provided care for patients with complex cardiovascular issues, including post MI, heart surgery, cardiac devices and has an interest in working with patients who have hypertension, renovascular issues, peripheral vascular disease, and carotid disease. Kim enjoys educating her patients and working jointly with them to make lifestyle changes for improvement in their cardiovascular health. She collaborates closely with your cardiologist, and is able to care for patients with various cardiovascular conditions.
When not with patients, Kim enjoys spending time with her husband hiking, wine tasting, attending the theater, and gardening.