EDUCATION
Undergraduate: BSN from Kaplan University and RSN from Gulf Coast State College, Panama City, FL
Masters Degree: Western University of Health Sciences
Post Masters Certificate: Western University of Health Sciences
YEARS PRACTICING
2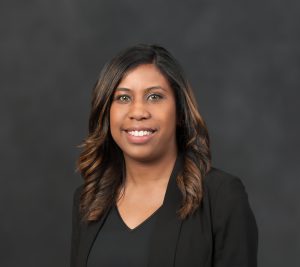 Lakiesha Sheaffer FNP is board certified by the American Academy of Nurse Practitioners. She began her career in nursing in her hometown of Panama City, FL in 2010. She has accumulated over 6 years of nursing experience. Lakiesha received her Masters of Science Degree in Nursing as well as her Post Masters Certificate for Family Nurse Practitioner from Western University of Health Sciences in Pomona, CA.
Prior to her career as a Nurse Practitioner, Lakiesha most recently worked in the Coronary Care Unit at Rogue Regional Medical Center for over 4 years and cared for patient populations that included post MI, post heart and lung surgery, and heart failure. She has also worked with devices such as ventricular assistive devices (VADs), and pacemakers.
Lakiesha is fluent in the issues of health maintenance relevant to cardiovascular disease and will strive to counsel patients appropriately. She thoroughly enjoys working with her patients and delivering the very best care possible to help them maintain good health. With close collaboration with your cardiologist, she will care for patients with various cardiovascular conditions.
She enjoys spending time with her family, the great outdoors, and travel.